Hmmm...
Another class this morning, which is going swimmingly. The one student,
R
, that I just can't scare away, made a tiny cat-sized hat on double pointed needles with cables. It was her first knitting in the round, first time on DPNs, and first time doing decreases and cables. I told her I was pushing her, but she said she felt like it was the right thing - the things that make her sort of quiver I've pushed her into, and she's not afraid anymore. She's going to be one heck of a knitter.
I also had another woman, who wasn't catching on quite as quickly. I felt so bad for her, because she came into my class and said "I tried to take the crochet class on Saturday but the teacher said she couldn't teach me because I'm left handed."
I was floored that someone would say that. I apologized for the crochet teacher (who I've never met) and said "well, knitting uses both hands equally, so first I'm going to teach you Right Handed knitting - which only means that the yarn is moving from the left hand to the right hand, not that the right hand is more active. If you have a harder time than usual with that, I'll sit so that you can mirror my actions and we'll teach you left handed knitting that way." It took two hours to get her to cast on, but by gum she did it. Several times, on her own. She'll be back and we'll go into knitting from there. And I don't think the left-handedness caused any problems, I think she's just one of those people who isn't really aware of what she's doing. I'd say "touch the needle to your thumb" and she'd touch her index finger. "Point the needle between these two strands," and she'd wrap the needle somewhere else. Very odd. But I stayed very patient (she kept saying "you're so sweet and patient" and I finally just said "I seriously doubt my husband would agree with you on that!") and by the end she was casting on slowly, and felt like she'd gotten it. She was very excited.
Some people teach knitting before they teach casting on - which I think is absolutely valid. But when I taught myself, I wanted to feel like I could do each step before I moved on to the next. I learned from a book (one of the books they sell at AC Moore, actually, and I still feel very warm and fuzzy towards it!) and I spent two weeks making myself cast on over and over until I could do it with my eyes closed. Then I learned the knit stitch.
One of the ideas I try to stress is that it's okay to rip out and start over. I make them pull the needle out of their stitches and then look, so they see that the stitches don't disolve unless you pull them. I think it's important to hit the scary mistakes - like dropping a stitch - early on, so they don't panic, and can learn to get past them. But they can't do that if they can't rip all the way back and start over. If all they know is knit, and they have to rip back from the beginning, they can't start over, and are likely to loose their interest before they can get the problem fixed. Or so is my theory. But since I also stress that there is no "wrong" there is only "not what I wanted" teaching them to knit first works too!
I did run into an interesting problem I'd love some knitterly imput on. R has really thrown herself into this, which is fantastic. She went to DIY (a network that I don't get at home, but it runs the show "Knitty Gritty") and printed out a million or so little stitch patterns, to try my suggestion of knitting dishcloths of stitch patterns. One of them got her stuck, and frankly, it got me stuck, too! It's
this
one. (that's a PDF file - if you don't want to open it, go to
this
page and scroll down until you see "tucks" and that's the pattern that got us confused)
What threw me off was that I don't recall having seen "Knit into stitch below" as anything but an increase method, and there are no decreases in this pattern. Can someone type me through this? I'm sure I'm just missing something simple...
~~~~~~~~~~~~~~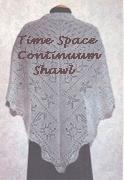 Hours Spent Knitting: 7
Rows Completed (of 222): 10
Estimated Time of Completion: 317.14 hours