Thoughts on the Way to Work This Morning
Oh, my GOSH! Mine too!
Why is it only raining on my car?
I think I've spun about 3 ounces of that alpaca.
Who decided it was cool to speak into a cell phone by holding it six inches from your head and looking bored?
We have a chain of windshield washers six cars long all because we keep over-shooting. They can build a car that senses road conditions and they can't build a washer-squirter that only hits the one car.
Skiddemerinky Dinky Dink Skiddermerinky Doo Iiiii Loooove Yooouuuu
B
's gonna be at work today so I'd better be really productive.
Linda Ligon
says "weaved" and "spinned"... nope, still sounds stupid to me. Wove, spun, and knit.
I don't think I've touched David's afghan since Christmas. I should probably do some of that this weekend.
Huh, why is Celeste STILL out? It's okay, I like Amy better.
I remember listening to the radio for the music, not the jocks.... vaguely...
I think that was the best job I've ever done waxing my eyebrows...
Socks are an awful lot to take on at the next guild meeting... I'll send an e-mail to Sandy to see if we can break it down a little...
I need a sign, to help me find a way... I hate this song...
Wow, when they say "Wide Load", they mean wide load!
I wonder what time
GB
will be home...
I need a better job.
I-way eed-nay a-way etter-bay ob-jay.
I-vish ne-vish-eed a-vish be-vish-ter-vish jo-vish-ob.
Actually I should do a little more work on my left eyebrow, I think...
If I work on the TSC Shawl and David's afghan all this month, maybe I can start a summer sweater for me by mid-February...
~~~~~~~~~~~~~~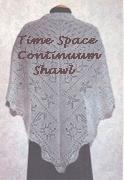 Hours Spent Knitting: 7
Rows Completed (of 222): 10
Estimated Time of Completion: 317.14 hours