Due to complete lack of inspiration and way-the-heck-ready-for-the-weekend-ness on my part, I give you only something stolen from a new-to-me blog,
Little Turtle Knits
. It's the Bookish Game!
1. Grab the nearest book.
2. Open the book to page 123.
3. Find the fifth sentence.
4. Post the text of the sentence in your journal along with these instructions.
5. Don't search around and look for the "coolest" book you can find. Do what's actually next to you
The sensation from the fire, that warmth which affects us in a manner wholly different from touch, and yet it is material like the blow of a stone.
(from Pascal's Thoughts, translated by W.F. Trotter)
What are yours?
~~~~~~~~~~~~~~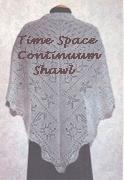 Hours Spent Knitting: 15
Rows Completed (of 222): 30
Estimated Time of Completion: 111 hours