Miscellany
I'm listening to Outlander in the car right now. It's one of my all-time favorite books, I must've read it about thirty times by now, but I've never listened to it. When I ran across it in the library, I remembered reading an interview with Diana Gabaldon (the author) who said that on a certain recording, the woman who read the book sounded
so
much like Claire (the main character) that it startled Ms. Gabaldon. I don't know for sure if this is that narrator, but it's interesting to listen to something you know so well in print. For one thing, this Claire does
not
sound like she sounded in my head. When I read the book, Claire sounds... well, like me, in my british accent, which is admittedly more towards north England than pure London. This reader has a tiny touch of Scottish to her voice, which will come in handy when I get to the point where the Scottish characters enter, but took a bit of getting used to for me. So there's my assessment, as an anal retentive theater person who really enjoys doing dialects!
~~~
I had a knitting class this morning. One of my students is working on her first pair of socks. She's making a fake starter sock right now, which is fortunate, since she's using double points and keeps getting confused. She'll put her sock down, come back to pick it up, flip it inside out, and start knitting again. So there are several bands of reverse st-st forming on her sock. I was going to have her start the gusset increases today (we're going toe up) but I decided she should just keep trucking along on the foot until she could tell which way she was going more easily. My slow student started a hat Tuesday. When she came in, I told her I didn't want her to get discouraged (it's been how long now and she still can't knit consistantly, or purl consistantly!) but the truth is
I
was starting to get discouraged. I can't even imagine the tenacity this woman must have to keep going at this when she still can't get through a row without twisting, dropping, splitting, or otherwise messing up at least three of her stitches. I also had two new students today, two sisters. They were fun. One would get one thing quickly, the other would stumble, and then they would flip. The first got cast on with no problem, her sister stumbled. The second was knitting up a storm, the first took a while with that. Then the first dove into purling, and the second took some extra attention. And the reverse with ribbing. It was cute.
~~~
GB
and I went to dinner last night, and were talking about me and jobs. I have been so beaten and battered by radio, it makes me very sad. But if I keep having all of these issues with the people I work with, and everything changes (radio station, station format, even the state I live in) but one thing, don't you have to blame that one thing for the problem? But that one thing is me, and I don't know what I'm doing wrong, because my mom thinks I'm delightful, and she wouldn't lie!
I had thought several times "well, I could go back to school..." but I don't know what I'd study, and I want so much to be able to buy a house, adding a school loan isn't really the best way to make that happen. But last night
GB
said "Do you want to go back to school?" and it was just so sweet. He really does want to see me happy and succeeding and has supported everything I've done to get there, even if I fail everytime.
But if I was to go back to school, what would I do? I could finish a teaching degree - I got about halfway through that in undergrad, and realized that I was spending too much time on those classes, and not enough on my major... About the only things I'd want to teach in a normal school would be Theatre or English. And would I want to teach them, really? I could study animals, but I don't want to do a lot of science (I'm good at it, but I don't enjoy it) and I have moral issues with dissection and that sort of research. And I could study for numerous careers that sit me behind a desk all day crunching numbers, but that really doesn't sound like fun at all to me.
I hate this. I hate feeling like I don't know what I want to do when I grow up. I'm way too old to not know what I want to do when I grow up. Is it really unreasonable of me to want to earn enough money to live, and still enjoy the 40+ hours a week I'm at work? I know all jobs have bad things about them, but are they all 90% negative? Does anyone really like their job????
~~~~~~~~~~~~~~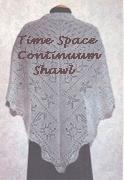 Hours Spent Knitting: 15
Rows Completed (of 222): 30
Estimated Time of Completion: 111 hours