Note to Self:
Even if you plan on going to the bank before work, do not put your paychecks from your teaching job in the back pocket of your pants. You never know when you'll hit traffic and not have time to go to the bank after all. Your purse is just as convenient, more so when you're sitting down. In addition, it is less likely to be washed. It therefore has that added benefit of not requiring you to call the store to tell them that you washed the paychecks, and could they please reissue them to you, since the bank won't take the illegibly mottled (yet very soft and clean) scraps of paper in exchange for money.
Note to Others:
If you have connections in a yarn shop, please let me know. I'm really going to start working harder at getting a job playing with fiber full time. I don't need a LOT of money coming in (I certainly don't make a lot now) and I'm really tired of miserable radio people. My boss and I are convinced that
AC
is
OCD
. It's amazingly difficult to deal with him on an everyday basis, and it's making me crazier and crazier by the minute. If it weren't for my great boss, I'd have shot him ages ago (and I hate guns) but frankly, I can't work here in good mental health because of a boss I see every two weeks or so. I almost applied for a job taking care of monkeys in a lab environment the other day, but it occurred to me (yeah, I can be a bit slow sometimes, working with an OCD guy will do that to ya) that "lab situation" probably doesn't mean "shiny happy monkeys holding hands" but is more likely to mean experiments. Yes, there are shiny happy monkeys in various places around the world, but I know my luck, and I'm better where the statistics lie. (we don't need to discuss how many times I typed "monkees". I blame the show on my station, which was using "Pleasant Valley Sunday" as bumper music. There's also my long-standing crush on the Monkees, particularly Mike and Mickey. But I don't think that had anything to do with it.)
I just can't work here much longer.
And I love teaching, and have enough retail experience to be able to work a yarn shop in my sleep. Frankly, I could even fake my way through keeping their webpage in line!
So if you have ideas, leave a comment or send me an e-mail (click on the flying envelope, upper-right) or just make me a job offer!
I'll be here banging my head against my desk in the meantime....
~~~~~~~~~~~~~~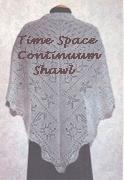 Hours Spent Knitting: 15
Rows Completed (of 222): 30
Estimated Time of Completion: 111 hours