Whirlwind Romance
WOW! What a weekend. It was like Valentine's Day stretched into four days for me!
Friday night GB and I went to see
Hitch
. I expected it to be fun, but it was appealing in a lot of ways. The women were strong and positive. The "Date Doctor" Hitch was actually a moralled man, instead of the manipulative womanizer he could have been made out to be. It was fun and funny, and the audience applauded at the end.
Saturday we cleaned. I know, bestill my heart, but what we did was some serious purging that I've been asking be done since before I moved in nearly two years ago. And it got (mostly) done Saturday. I've spent the last three days going into the room and just standing there, enjoying the space. (Funny thing - Oscar and I have a morning game of "Hide-and-seek" that we play. I unlock his bedroom door and run and hide, and he comes to find me to say good morning. For two days in a row, he ran right past me in that room twice because before Saturday, there's no way I could have fit in there. He checks it now.)
Sunday was a relaxing couch potato day. Rented some bad movies (Wimbledon and Surviving Christmas, both of which weren't worth the price of a movie ticket, but were worth the energy it took to lie on the couch mindlessless) and knit in front of the television, and just relaxed.
Yesterday, Valentine's proper, I realized that I didn't have anything for
GB
. I called him, and said "Um... did you want a Valentine's gift?"
He said (and I quote) "I have one, I'm married to you."
This is a good man I'm married to.
At work, the power went out in my corner of the city. It was about two hours before I was going to leave, and in the middle of a live show. Well, not really in the middle. It actually happened at this moment exactly: "This is Steve Mandell and you're listening to Tomorrow's"..... total blackout. I opened the shades that AC keeps closed because he's sure someone is going to break in and steal the... um... paper that's on the desk in the room that has a window in it, and sat and read. I didn't even have any knitting with me!!! But I did have was a
fantastic book
, recommended to me by Anj. It was one of those books that slapped me over the head with exactly how I've been feeling lately. I didn't get too far, about halfway, but it was very powerful.
I finally gave up and left, planning to meet
GB
at
Toby's
. They were playing
Miss Saigon
, which I'm familiar with, and know a few of the songs, but have never seen before. I was thinking that taking me to Toby's would be my gift, since I'm a sucker for musical theatre. I got there moments before
GB
, and when he walked in, he was carrying a large package (guy wrapped), and a dozen red roses for me. At intermission I opened the package to find
this
.
I tell you, a very good man.
It was a very late but lovely night, and so I haven't had time to play fully with the new camera, but I'll make some attempts tonight, and maybe have some random pictures up tomorrow!
~~~~~~~~~~~~~~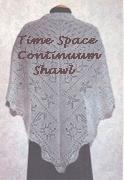 Hours Spent Knitting: 15
Rows Completed (of 222): 30
Estimated Time of Completion: 111 hours