Okay, the cold I've been fighting all week seems to have kicked me again, and I'm feeling achey and yucky today. So here are the pictures I promised you last week.
I think this is my favorite shot of Oscar, because it shows of how attractive he really is. He's got beautiful markings! This is just as the snow was starting the other day. We were outside, and he was pointing at every snowflake as it hit the ground I think!
And this is what the yard looked like less than twelve hours later!
No, I didn't leave him out while all that occurred, he was inside in his room with toys.
He loves the snow, though, and wants us to play with him in it for hours. He runs and leaps and skids and slides, and eats it up, and scoops it up with his mouth and throws it at me. Doggy snowball fights.
Here he is in his little parka.
I keep trying to get pictures of him jumping up and down when he sees me, because no one who hasn't seen it believes it, but I swear as soon as I point the camera at him he becomes a gentleman. Now if only I could KEEP a camera pointed on him.
While Oscar is out playing in the snow, Aslan has warmer thoughts on his mind.
He has actually been known to slap the space heater when it goes off.
And meanwhile Trevor just sits and watches us all, waiting for us to not be paying attention to him anymore so he can get into more trouble.
In fiber news... no news. Spun some more silk, knit some more on the stockings... and that's it.
Do you think anyone will notice if I put my head down and take a nap at my desk?
~~~~~~~~~~~~~~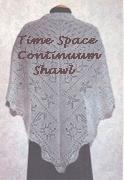 Hours Spent Knitting: 15
Rows Completed (of 222): 30
Estimated Time of Completion: 111 hours