Liberty is Fearless!
We needed some canine body language photos for a project of B-More Dog and figured Liberty would be good for some "fear" examples - she throws pretty clear signals, and freezes up, so that's nice and photogenic. Plus, I always look for training opportunities to take her someplace new and work on that issue with her, so it was a win-win to meet up with a friend who would take photos for us.

Except it turned out to be a lose-win, because Liberty decided she wasn't afraid anymore.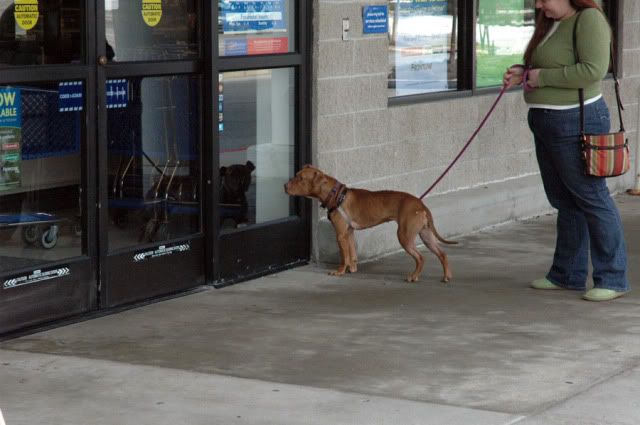 How much is that doggie in the window?



I ain't skeered o' nuttin!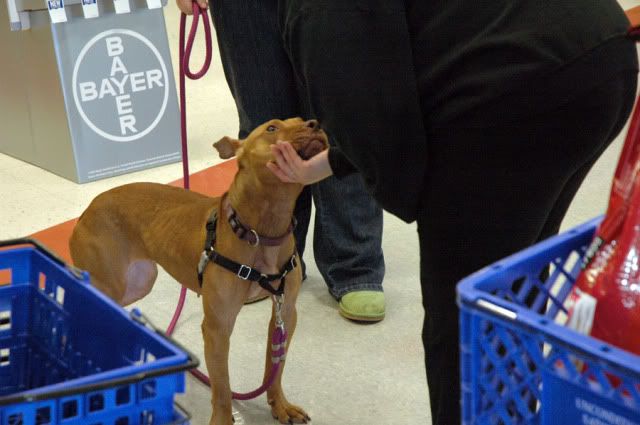 Yes, I'm cute, do you have food?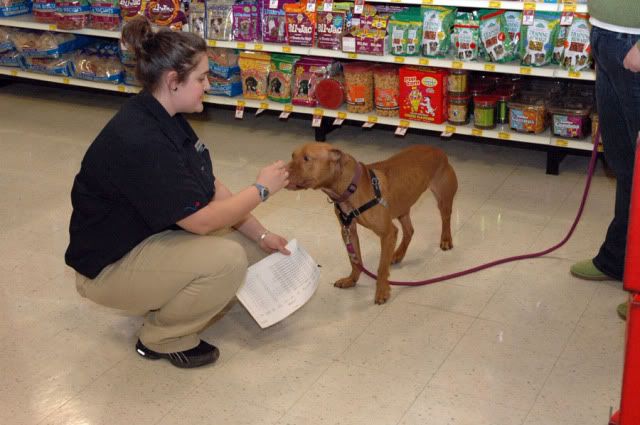 A lousy pen? I wanted a liver snap!

(and then we got kicked out for taking photographs and violating trade secrets. Seriously.)



What are "trade secrets"? Can I eat them?



Hey - you with the camera? You got treats?



Really? Nothing?



Woe is me. I am so hungry!



I am wasting away - a mere shadow of my former self!



If I sit like a lady can I have a treat?



What if I do that "nose" thing we learned in class?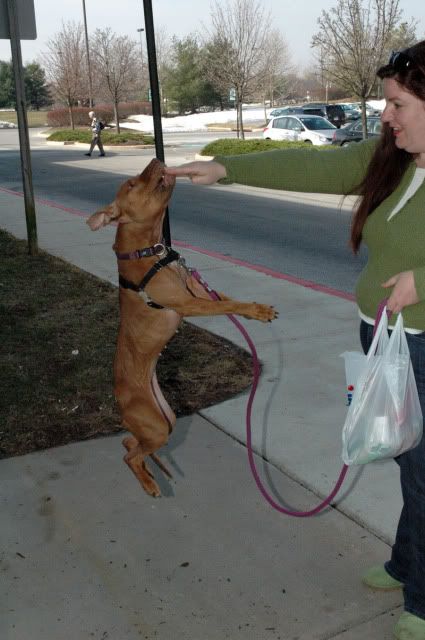 What if I do that "nose" thing like a basketball star!?

(no dogs were starved, harmed or frightened in the making of this post. she got treats. lots of them. honest.)