Oscar and I took a walk today (as we often do) with my mother and her favorite daughter Jackie. This is a typical walk for us - we meet at a park about half-way between our homes, and walk about five miles or so: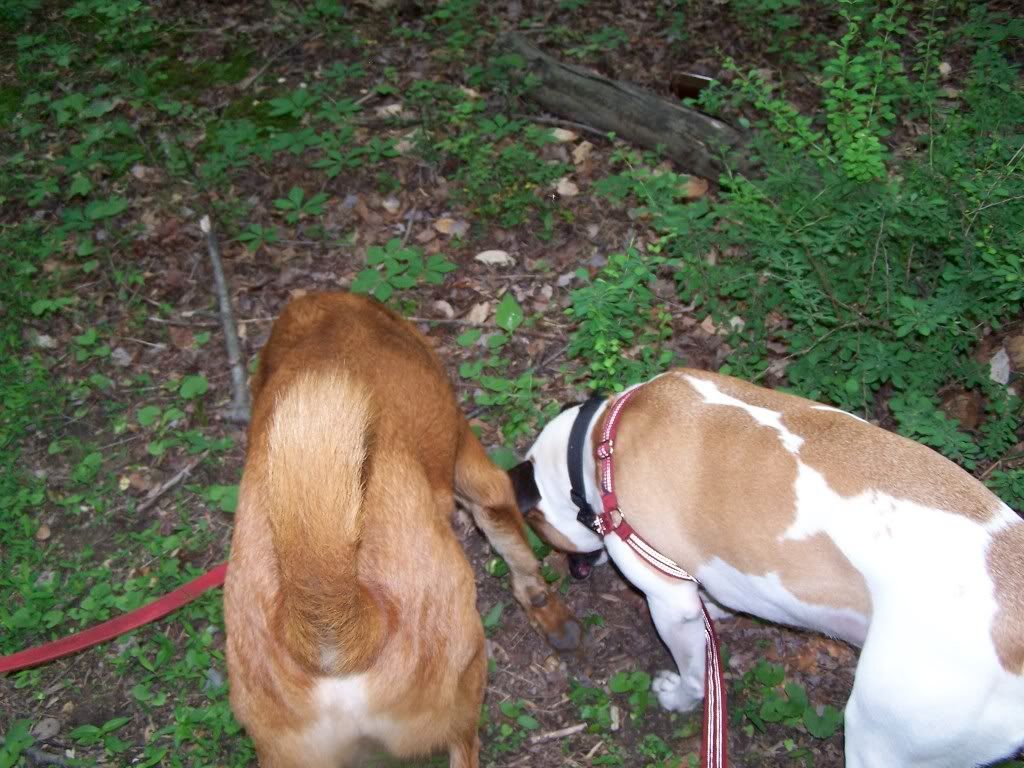 and as we get to the end of the walk, Jackie stops anytime there is shade
but Oscar just wants to know where we're going next
Well, next we're going home, where Oscar got to go inside for some water, and I took Liberty outside for some school! This is her fourth training session, all of which have been about this long. I think she just might be brilliant!
http://s282.photobucket.com/albums/kk268/RoseByAny/Chapel/?action=view&current=100_3630.flv
(obviously sit, down and a little come)